Restoring Function & Enhancing Confidence
by providing expert care in surgical intervention of the face and eyes
Droopy eyelids, known as Ptosis, occur when the upper eyelids descend to the extent that they obstruct the pupil and impact peripheral vision.
The most common reasons for excessive tearing are when there's an issue with production, drainage, or fit of the eye.
The formation of benign lumps and bumps tends to become more common with age and should be assessed by a qualified eyelid specialist.
Dr. Harold Lee graduated with honors in 3 years from The Johns Hopkins University with a Chemistry Major. He completed his medical degree at The University of Tennessee, where he graduated #1 in his class rank.
A native of Memphis, Tennessee, Dr. Lee and his wife, have three children and are active in their church and community. He enjoys time with his family, skiing and playing the banjo.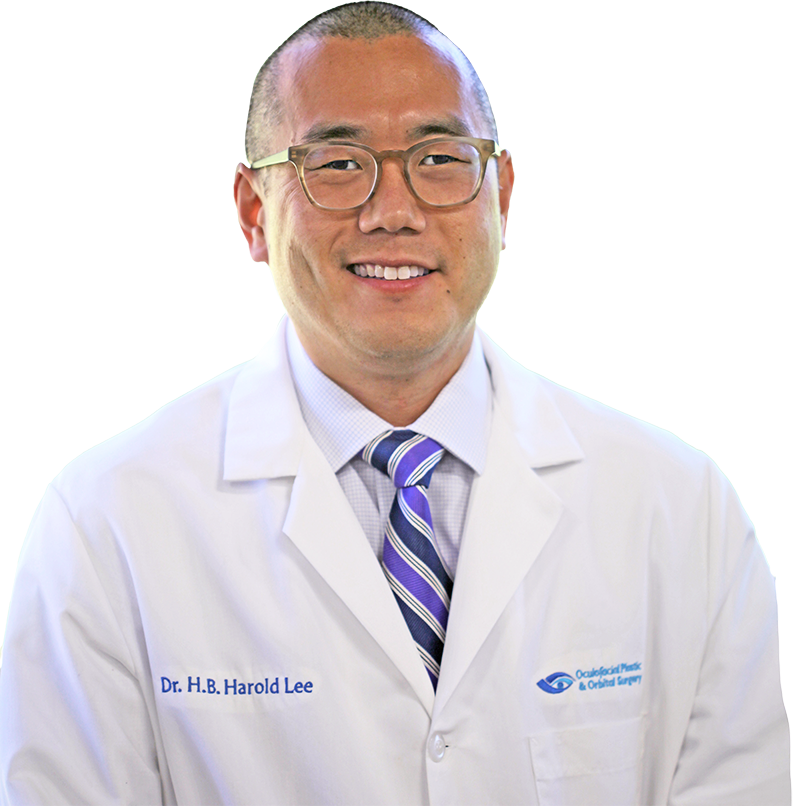 Dr.Lee is a professional and a wonderful Dr. He takes his time with you and addresses all your concerns and then suggests a plan. I also needed to get in before the end of the year due to a high deductible with our insurance starting over on January 1st and he was able to see me at the end of the day to perform the minor surgery on my eyelid. He is friendly and thorough. I saw him two years ago and came back this time due to his skill and he is a wonderful Dr which is so rare to find a Dr who is caring and also has high level skill.
Saw Dr Lee recently for an appointment for a cosmetic procedure. I am almost 50 years old and want to refresh my face. I was thinking of doing a little lift to hide my wrinkles and age. Dr Lee came in and listened to all my concerns and went through all my options. I was extremely impressed with his professionalism and kindness. After going through all my options, we decided that Botox was the best procedure for me. After a few days after the injection, my face looks so youthful and my skin was 20 years younger. I am so thankful I decided to go to Dr Lee. He saved me a lot of pain, money, and time. I will be telling all my Friends and family about Dr Lee. He is the best and I will be going back for more services.
Dr Lee is an amazing doctor. I was referred to him by my primary physician. I called and the front desk got me in within a week due to my circumstances. They explained that his schedule was packed but could fit me in. When I got to the office, it was busy. I did have to wait for a little bit, but I didn't mind since they got me in so quickly and I understand he is in high demand. Dr Lee pretty much saved my vision. I owe him so much gratitude. I am so thankful. I wanted to say thank you Dr Lee and his staff.